The importance of looking after your eyes in the sun
Warm, sunny summer days beckon us outdoors, inviting us to bask in the sun's golden rays. However, while enjoying the sunshine, it is crucial to remember the importance of safeguarding our eyes from harmful UV radiation. UV rays can significantly impact eye health, leading to various vision problems and even long-term damage.
If you're looking for expert eyecare in Fort Wayne, we have you covered. Let's look at the impact of UV exposure on eye health and explain how sunglasses play a vital role in safeguarding your eyes.
Understanding the impact of UV exposure on eye health
Did you know that prolonged exposure to UV radiation can harm your eyes? The two primary types of UV rays, UVA and UVB, are the main culprits behind vision problems. UVA rays penetrate deep into the eye and can damage the retina at the back slowly over the years, which can contribute to age-related macular degeneration and cataracts later in life. Meanwhile, UVB rays mainly affect the cornea and lens of the eye, leading to more acute conditions like photokeratitis (which is like having sunburnt eyes!) and an increased risk of cataracts.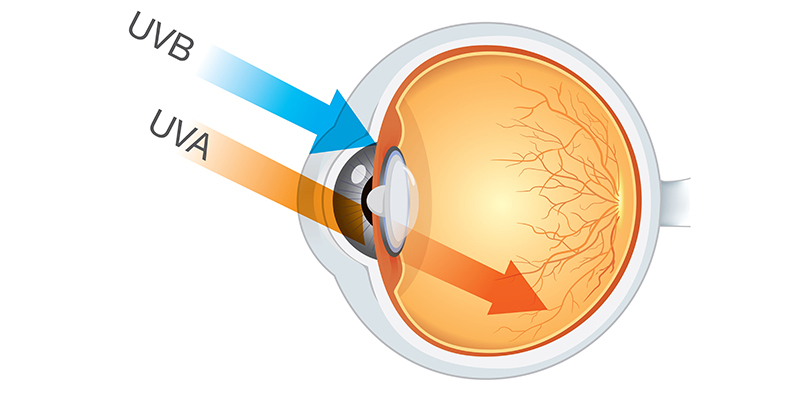 Children's eye health and UV protection
Children's eyes are especially vulnerable to the harmful effects of UV radiation. Research suggests that approximately 80% of a person's lifetime exposure to UV radiation occurs before the age of 18. As children typically spend more time outdoors and their developing eyes are more susceptible to damage as they let more light in, it is crucial to prioritize UV protection for them. Encouraging them to wear sunglasses and hats that shield their eyes from the sun from an early age can significantly reduce the risk of long-term damage to their eyes in the future.
The role of sunglasses in UV protection
Sunglasses act as a barrier between our eyes and harmful UV rays providing essential protection. When it comes to protecting your eyes, it is important to choose sunglasses that offer 100% UV protection or are labelled UV400. The style of sunglasses you choose can make a significant difference, but ensuring all-around protection should be the top priority.
That's where sunglasses with oversized and wraparound designs come into play. These styles provide increased coverage minimizing UV exposure from all angles. Oversized sunglasses not only make a fashion-forward statement but also shield your eyes and the delicate skin around them. Meanwhile, wraparound sunglasses provide a secure fit and wrap to your face reducing UV penetration from the sides. So, when you're looking for a new pair of shades, we recommend opting for these types of UV protection sunglasses that combine style and functionality, keeping your eyes safe and stylish no matter the occasion.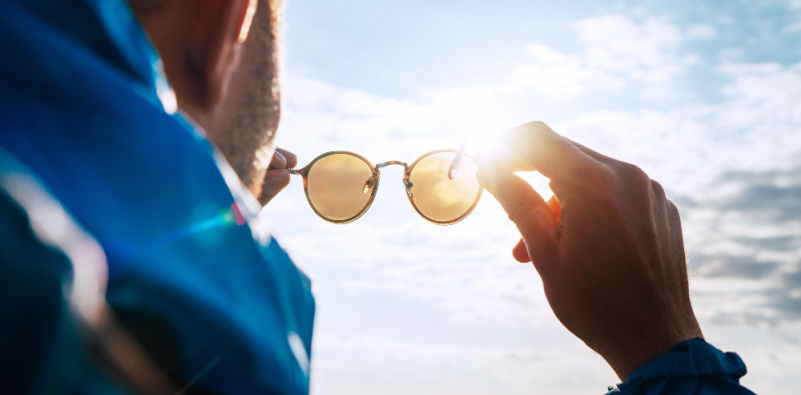 Reducing glare for an enhanced outdoor experience
When it comes to enjoying the great outdoors, polarized sunglasses are an excellent choice. These specialized lenses offer numerous benefits that go beyond just protecting your eyes from harmful UV rays. One of the standout advantages of polarized lenses is their ability to significantly reduce glare. Whether you're driving, participating in water sports, or simply lounging at the beach, glare from the sun can be inconvenient and stop you from truly relaxing and enjoying your surroundings or activity. This can even be considered a safety hazard.
Polarized lenses are designed to filter our horizontal light waves, minimizing glare and providing a crystal-clear view. By reducing glare these sunglasses create a more comfortable and enjoyable experience and provide higher contrast, allowing you to fully immerse yourself in your outdoor activities without squinting or straining your eyes. This is especially beneficial when spending time near water or driving, where the sunlight reflects off the surface intensifying glare.
Our top sunglasses brands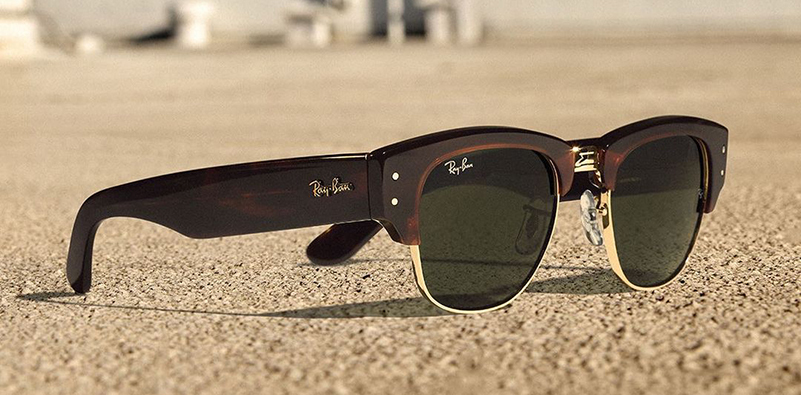 When it comes to finding the perfect pair of UV protection sunglasses for women and sunglasses for men in Fort Wayne, we've got it all. Our collection boasts an impressive range of renowned brands that offer a seamless blend you need of style and functionality.
Visit us for eyewear and eyecare in Fort Wayne and Warsaw
Experience the perfect mix of UV protection and designer names with our sunglasses collection. Visit your nearest Cunningham Optical One location today whether you're looking for eyewear or eyecare in Fort Wayne or Warsaw and start your journey to find your ideal pair of sunglasses that will make you look and feel your best while keeping you protected from harmful UV rays.