Welcome to Cunningham Optical
Welcome to Cunningham Optical One, your trusted local eye doctor in Fort Wayne and Warsaw. We pride ourselves on our rich history, dedication to family values and commitment to providing exceptional eyecare services. Read on to discover why choosing us as your optometrist is the best decision you can make for your eye health.  
A legacy of excellence
Cunningham Optical One has a storied history rooted in the passion for eyecare. Founded in 1961 by Ed Cunningham, our practice has been a cornerstone of the community for decades. Today, his son, Chad, carries on the family legacy, bringing his expertise and a fresh perspective to ensure the highest quality of care at affordable prices for our valued patients.
Why choose Cunningham Optical One?
When it comes to your eye health, trust is paramount. At Cunningham Optical One, we understand the importance of personalized care and the value of building long-lasting relationships with our patients. As a family-owned practice, we treat everyone like extended family, fostering an atmosphere of warmth, trust, and empathy. Your well-being is our top priority, and we go above and beyond to exceed your expectations.
Comprehensive eyecare services
Our team of skilled optometrists provide a wide range of services to cater to your unique needs. We offer thorough eye examinations to assess your visual health and detect any underlying issues using state-of-the-art equipment, ensuring your eyes get the best treatment they deserve.
Within our eye exams, we can perform tests using OCT scans and retinal photography. Many sight-threatening eye conditions can go unseen for years, which is why detecting them quickly is important. Using these assessments, we can view the back of your eye and detect diseases like glaucoma, cataracts, and macular degeneration. From this, we can provide the right treatment or management course tailored to your needs that will help to prevent further damage.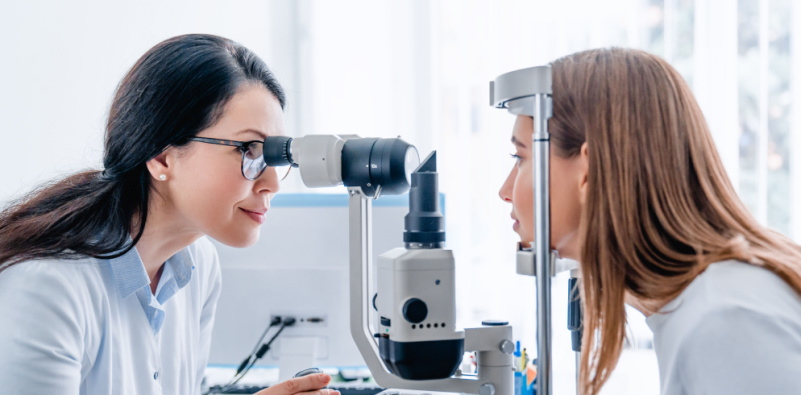 If you're looking for a contact lens fitting in Fort Wayne, look no further. Our optometrists will ensure you find the perfect fit for optimal comfort and clear vision to suit your lifestyle and needs, as we have access to several reputable suppliers.
Additionally, we provide pre and post-operative care, ensuring a seamless experience if you require eye surgery. We want to ensure our patients feel prepared and at ease both before and after their procedure, which is why we carry out all necessary pre-operative tests, liaise with the specialists and make sure you have everything you need to recover.
Designer eyeglasses and sunglasses
Step into the world of high-quality eyewear at Cunningham Optical One, your top destination for eyeglasses in Fort Wayne. Explore our wide collection of designer eyeglasses and sunglasses, curated to cater to your style and vision needs. From iconic brands like Ray-Ban and Oakley to high-end fashion labels such as Prada, we have a diverse selection to suit every taste and preference. Our knowledgeable team will guide you in finding the perfect frames that reflect your personality and enhance and complement your facial features.
If your current frames are damaged or broken, we can help fix them! We also offer a frame replacement and repair service. We can resolve many glasses problems, so if yours aren't in the best shape, bring them to one of our locations, and we might even be able to offer you same-day service!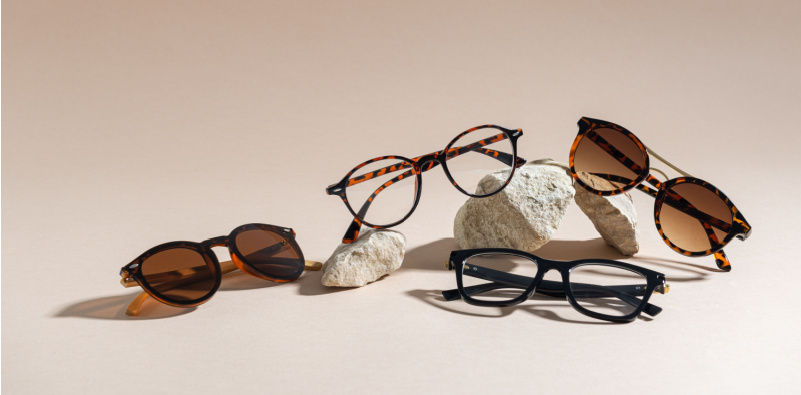 Visit your local eye doctor in Fort Wayne and Warsaw
Now that you have a glimpse into what makes Cunningham Optical One an exception, we invite you to visit us – your local eye doctors in Fort Wayne and Warsaw and experience the difference first-hand. Our dedicated team is ready to welcome you, providing personalized care and addressing any concerns you may have.
Whether you need an eye examination, contact lens fitting or a stylish new pair of glasses, choose Cunningham Optical One for exceptional eyecare and embrace the family values that make us stand out. Contact us today and take the first step toward clearer vision and healthier eyes.